A Heart-Warming Destination for an Invigorating Team-Building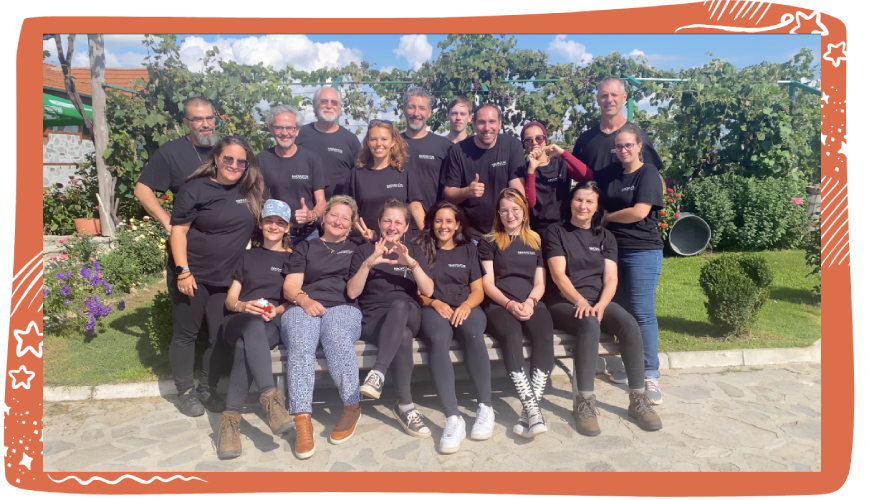 Innovastore International is truly an international team. Many of our team members are based in Belgium, but we also have team members from Romania, Pakistan, Morocco, Bulgaria, Singapore, England…
In September 2022, we had a team building event in Bulgaria! The 3 day-2 night event saw most of the colleagues from the Belgian site and the Bulgarian site meeting in-person and enjoying many activities together.
As Steve Jobs once said, "Great things in business are never done by one person. They're done by a team of people." It's also true that it's the team that plays together that stays together.
The first thing that is needed to build a strong team is trust. We followed this adage – Belgian colleagues were happy to follow the food recommendations of Bulgarian colleagues on the trip. And what a hit the typical breakfast dishes – banitsa: a traditional pastry stuffed with cheese and eggs, and mekitsi: a deep-fried flatbread – were!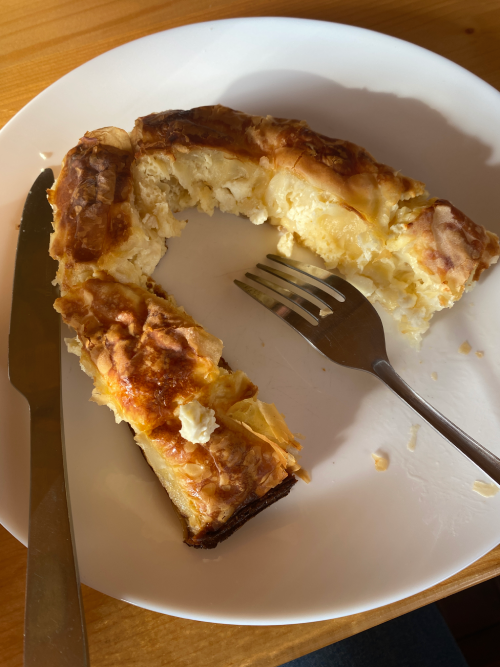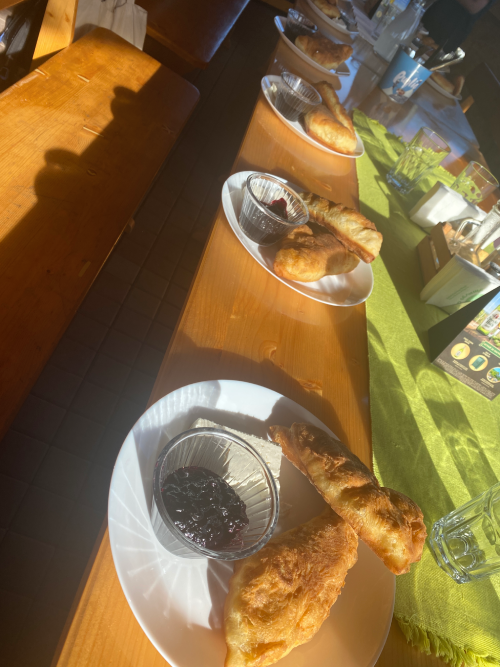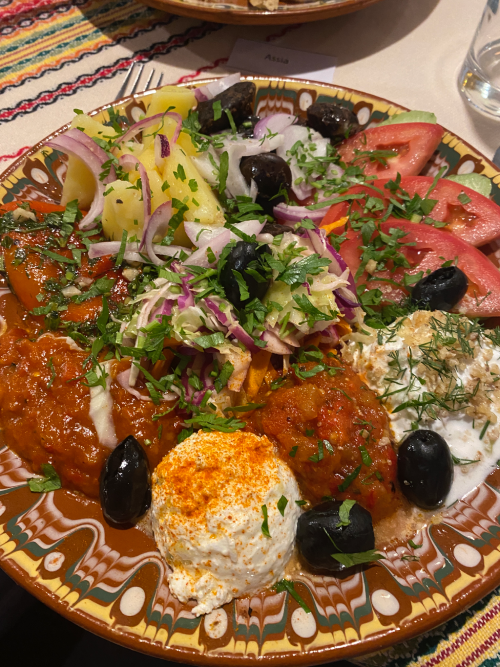 Bulgarian Salad (One of many)
Respect is another building block of a strong team. While food and drink can be a subjective way to explore another culture, Belgian colleagues were also given an insight into Bulgarian culture directly. One of the activities on the trip was making Bulgarian yarn ball souvenirs in the colours of the Bulgarian flag, known as pushe. This was an easy keepsake that many colleagues took back home as a physical reminder of the trip.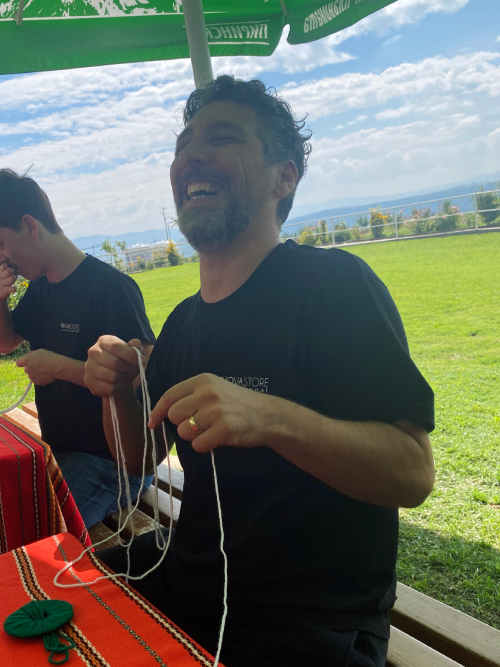 Antonio,
our Mr. Cool & Calm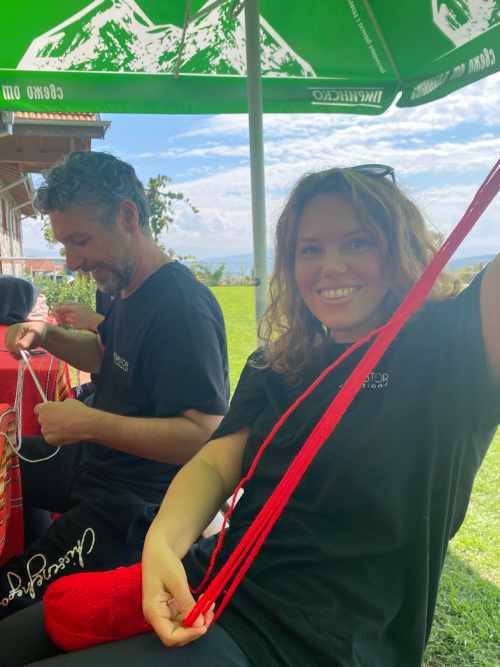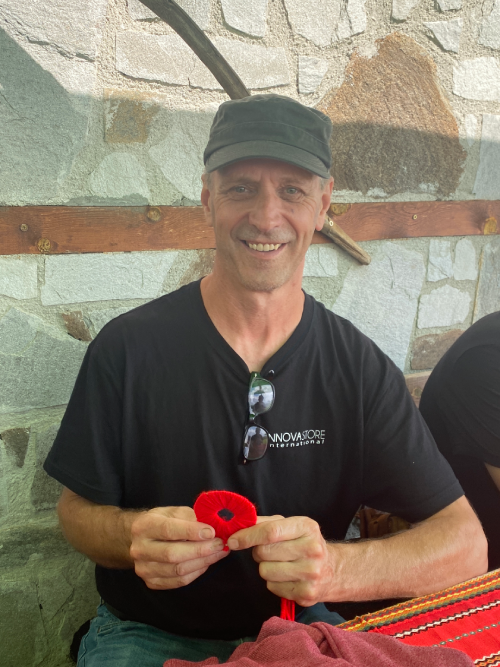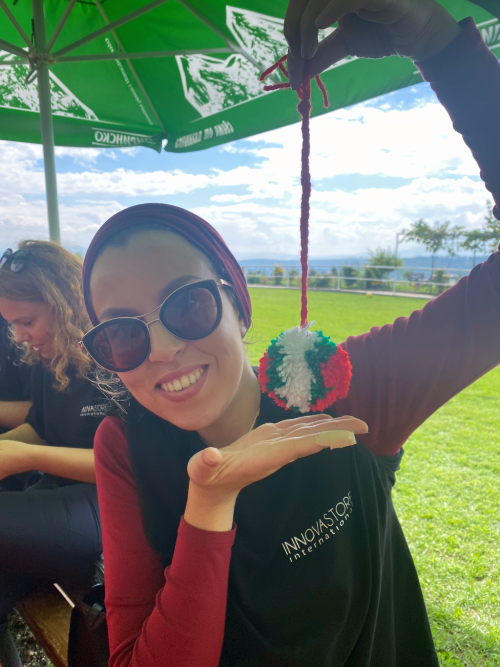 Another eye-opener into Bulgarian culture was a small ritual ceremony – conducted by Bulgarian grandmothers from a village – that we took part in. There was lots of traditional music and singing. A few ladies from the Innovastore team were given flowers and invited to make a wish. The oldest grandmother then blessed them for success and happiness.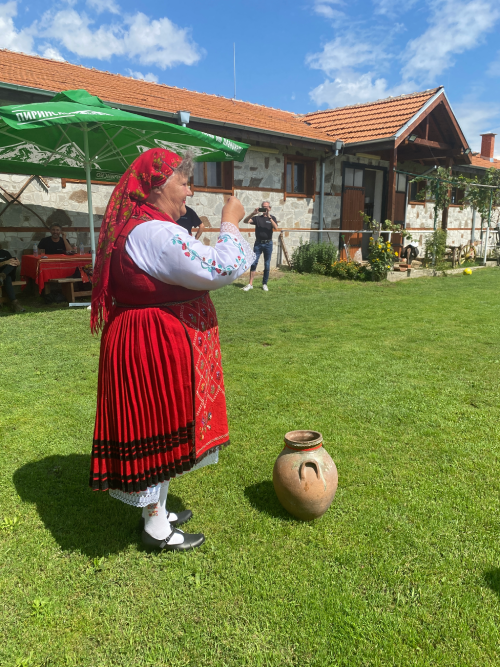 A Bulgarian grandmother
opening the ritual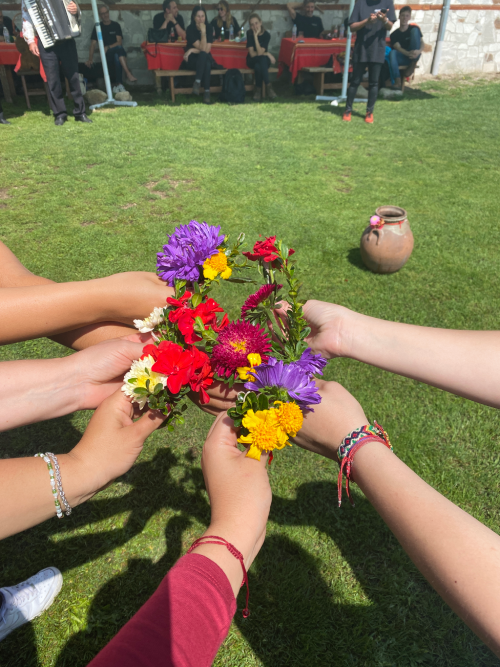 Women of our team
taking part in the ritual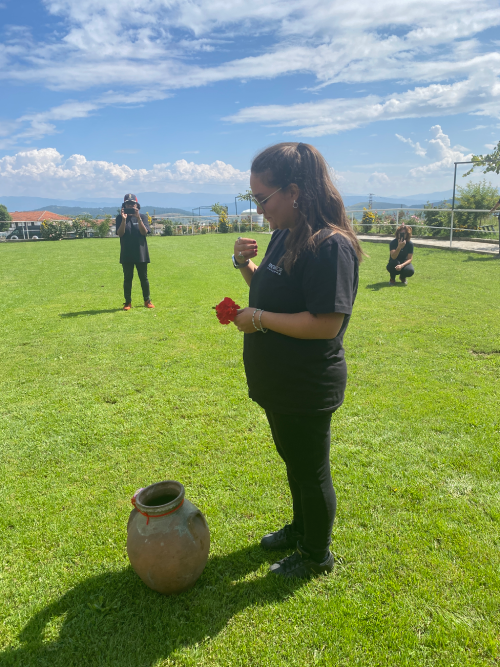 Sharing skills is a must in building a strong team. On the Innovastore team, many colleagues have different skills – be it baking, cooking, organising… One of our colleagues, Ivaylo, is skilled in archery. One evening, as there was strong interest, he set up an archery session. We were excited (and careful!) to follow some archery lessons. This was a good example of a team member sharing their passion with other team members and unplanned bonding taking place.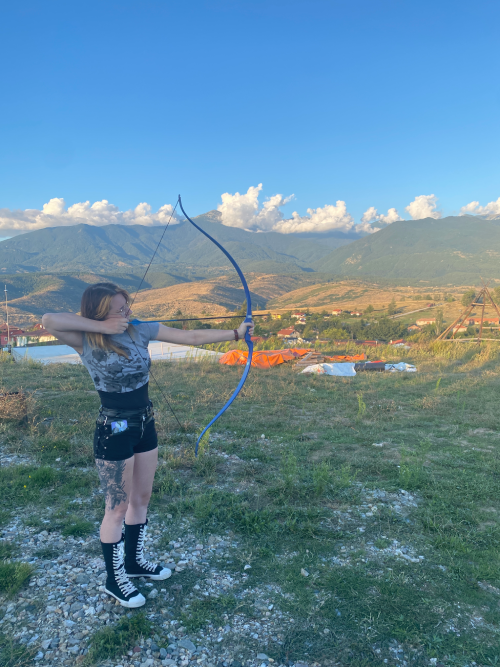 Dominika,
our Smiling Tigress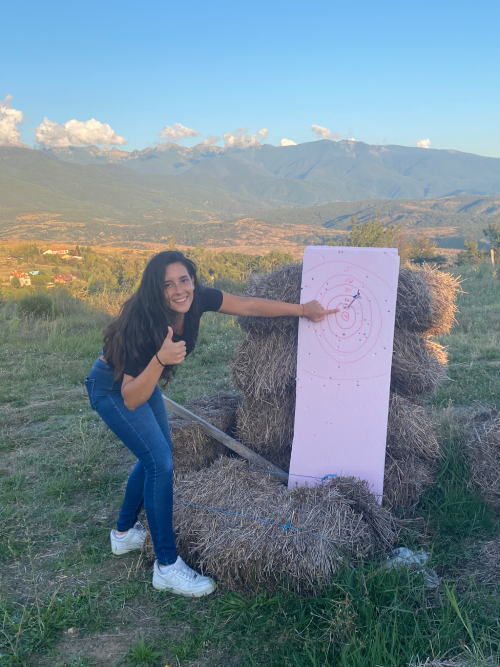 Milena,
the Sunshine of Innovaland

There was a lot of bonding that took place on the trip. From personal stories shared on the bus rides to early morning walks in nature, from board games to long evening talks, colleagues began to discover things about one another that were surprising, endearing, enlightening, humorous…
"It's the team that plays together that stays together!" Having fun is a big part of what makes people happy to work together. And we sure did have fun on this trip – from larger organised activities like horseback riding in nature to water sports activities on a lake near Sofia, to smaller impromptu activities like dancing or shopping for souvenirs. Not to mention the entire team being caught in a heavy downpour on the first day that we arrived in Sofia, which prompted one colleague to quip that the weather had also followed us from Belgium to Bulgaria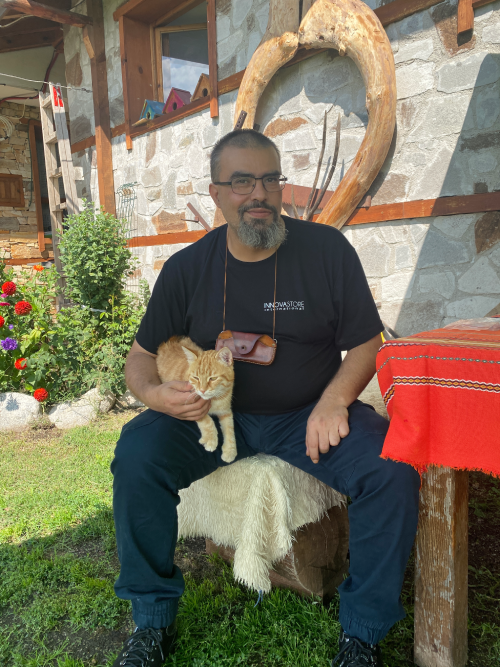 Ivaylo, the Wizard of Innovaland,
bonding with cats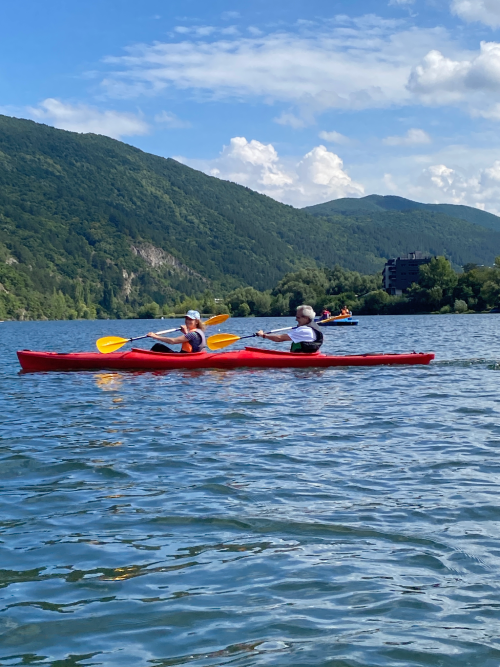 Kayaking in
Lake Pancharevo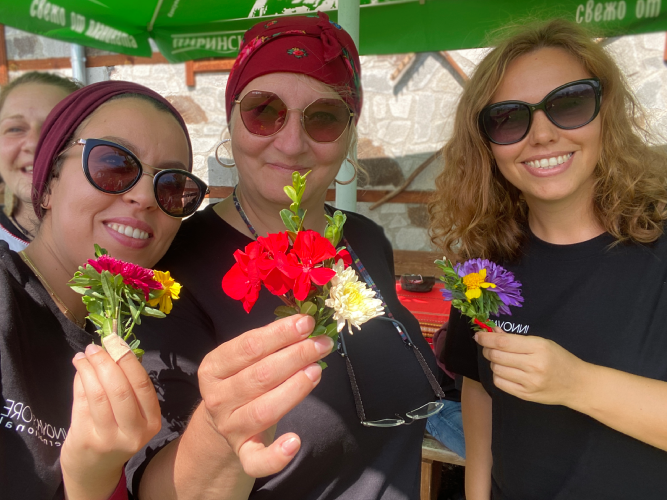 Assia, Rita, and Alex bonding over flowers and selfies

In conclusion, "teamwork makes the dream work" and it was a beautiful trip where we got to see our colleagues in a different light and brought us closer together to work better as one winning team!